ABOUT A Pet Photography Session
WHAT TO EXPECT

BEFORE YOUR SESSION
I've made this process easy, allowing you to view all of our availability and reserve a spot with one quick look. I recommend booking your pet portrait session at least 6-8 weeks in advance. I can sometimes fit you in on shorter notice, but no guarantee. Don't hesitate to at least ask. (terminal pets being the exception. I can almost always find room for these).
Your session will take place somewhere we choose together. Your animal(s) personalities may determine what works best for them. Some pets may not like the confines or the sounds or the flash of a studio. And sometimes pets want to run around. A creative consultation prior to the photoshoot will determine whether the shoot is best suited in studio, in your home, or on location at a local park or figure out somewhere that you feel connected to. We will also discuss goals and inspirations, chat about how you would most enjoy the images that we create together, learn about you and your pet(s) to make the shoot unique to you, plan wardrobe and answer any questions.
Once you're ready to schedule, I'll send you a link so you can complete the booking form, sign the session agreement, and pay your reservation retainer. I will also send you tips and tricks and wardrobe suggestions to help you prep for your session. Simple as that!
DURING YOUR SESSION
Now it's time for the magic. Depending on which option you decided upon, your session can last anywhere from 45 minutes to 90 minutes, with whatever breaks and loads belly rubs required in between.
I want to ensure that you and your your pet have a great time. Don't get frustrated if your dog isn't acting exactly as expected. Don't get embarrassed when your dog pees on the studio floor, jumps up on me and ignores your commands. It's not my first rodeo. Been there, done that. It's all super exciting for them. We want everybody to be comfortable and have a good time. Just sit back and enjoy what unfolds. Your dog's only job is to be a dog and my primary focus is on the comfort and ease of your pet.
AFTER YOUR SESSION
Two weeks after our photo shoot we will meet for your ordering session and review the images we created. Held at my studio or your home, images will be edited and ready for you to choose how you want to display them. I will walk you through the options as we decide on how you will most enjoy your images, often with a combination of artwork, albums, and digital files. Your order will be placed and within 2-3 weeks your custom artwork will be ready and I guarantee you won't stop smiling.


Choose a session
Custom photography is a smart investment.
Our beloved animal companions will only be present with us for so long,
but their spirit and the impact they have on us and on our children's lives is timeless.
They are a member of our family and choosing to create custom artwork of them is a way to keep them with us forever.
SIGNATURE SESSION
I am thrilled to offer my Signature Session, a session in which 100% of the reservation retainer transforms into a product credit with the opportunity to create your own collection!
$495
Pre-shoot consultation

60-90 minute session

Custom Location: (Studio, Outdoor, or In-home)

Custom date & time

Loved ones & multiple pets

30-40 final images to choose from

Viewing & Order Session

$495 product credit
REMEMBRANCE SESSION/ END OF LIFE SESSION
Seniors and cases of failing-health always fit into the schedule. I offer Remembrance Sessions as a way to celebrate your final days together, and to say goodbye. If I need to be available on short notice, I'll do whatever I can to make that happen, and take whatever time is needed to capture images that honor your dog's life and his bond with you. If your pet has limited or no mobility, we will discuss the best location in interest to the comfort level of your pet. Most often the session is at your home to create the least stress.
If that is something you are considering please contact me and we can discuss the details.
$400
Pre-shoot consultation

60-90 minute session (outdoor, in-home, or in-studio)

Loved ones & other pets can be included

10 Edited digital images

25% off product; wall art, albums, etc
NOTE: Remembrance Sessions do not have a product purchase requirement,
Edited digital images are included with your session & the entire digital collection can be purchased upon request
TAILS FROM THE BOOTH SESSION
I love capturing the goofiness that is our dogs. The photo booth series is a fun way to do this.
$425
Pre-shoot consultation

60-90 minute session In-Studio

1 or 2 Pets (Additional pets $25 each)

Owners can also participate

One 16x20 mounted print of 4 images designed like an old fashion photo booth

NOTE: Digital outtakes and additional product can be purchased at 20% off

These sessions take place in my studio. I have built a custom photo booth set. The process to get four great photos that tell a unique story can sometimes take an hour and a lot of post. Therefore this is it's own session with one final product.
GOTCHA DAY/BIRTHDAY SESSION
While end of life is important to document, there are many occasions along the journey also worthy of a photo shoot- Gotcha Day, a 5th Birthday, a 10th Birthday. Come to the studio for a special celebration filled with party hats, streamers, balloons, confetti, tutus and cake.
$299
Pre-shoot consultation

20 minute session in studio

Props included: smash cake, balloons, streamers, etc
10 digital images or $299 product credit
All session fees have a non-refundable reservation retainer to hold a space for your session.
And then 100% of that reservation retainer transforms into a product credit during your ordering session!
THE PRODUCTS
Wall art is the finishing touch in any home.
Sure you can head to your local home store for common prints, but imagine decorating with gorgeous unique custom artwork featuring an animal near to your heart.
As an artist, it is important to me that my clients enjoy the full benefit of working with a professional photographer,
and that means not only creating professional quality fine art imagery to hang and enjoy daily, but also my expertise in helping you make decisions on where and what to showcase.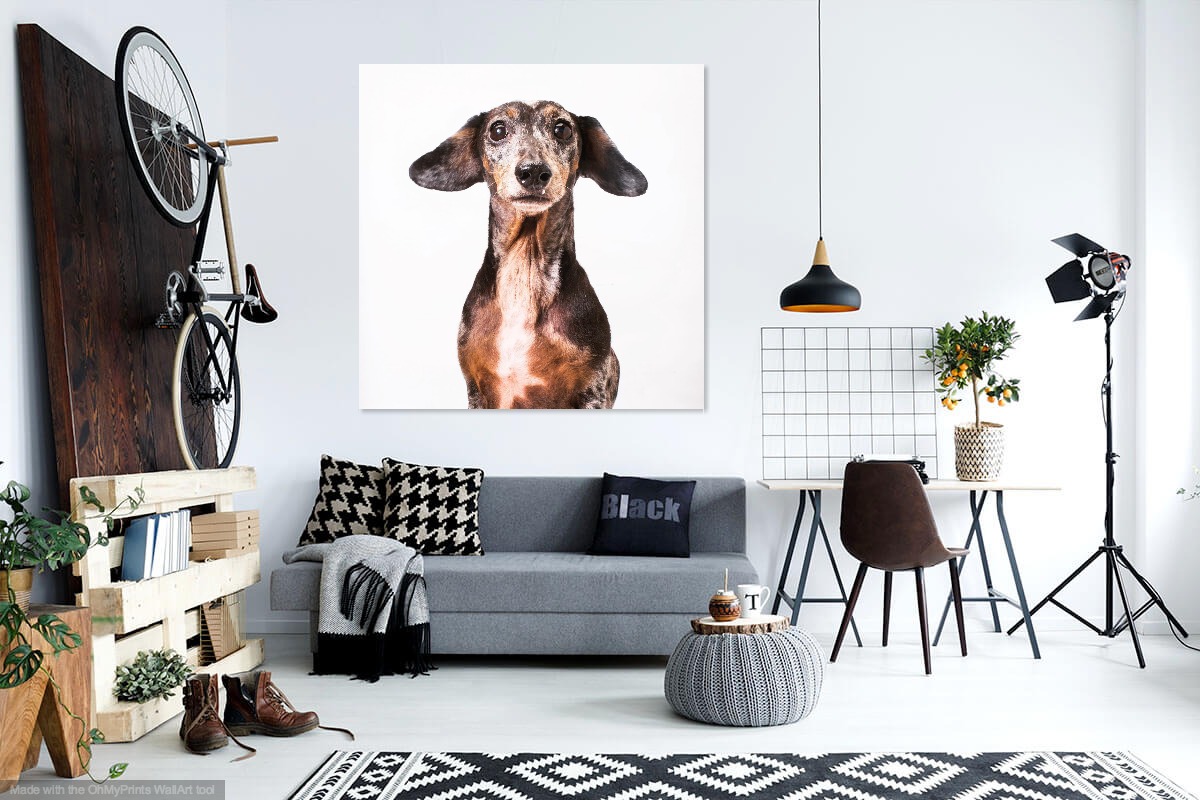 Choose between the timeless look of traditional frames, beautiful canvas, or contemporary metal. This is a fantastic way to preserve memories AND create a statement piece in your home. Each product is specially designed and comes ready to hang. I offer a variety of styles and finishes, starting at $399.
Wanting to create a statement in your home? Wall groupings are the perfect creative and elegant solution to displaying your favorite images. Choose from any of our pre-designed options or we can create a custom design for your space. Price starts at $1299.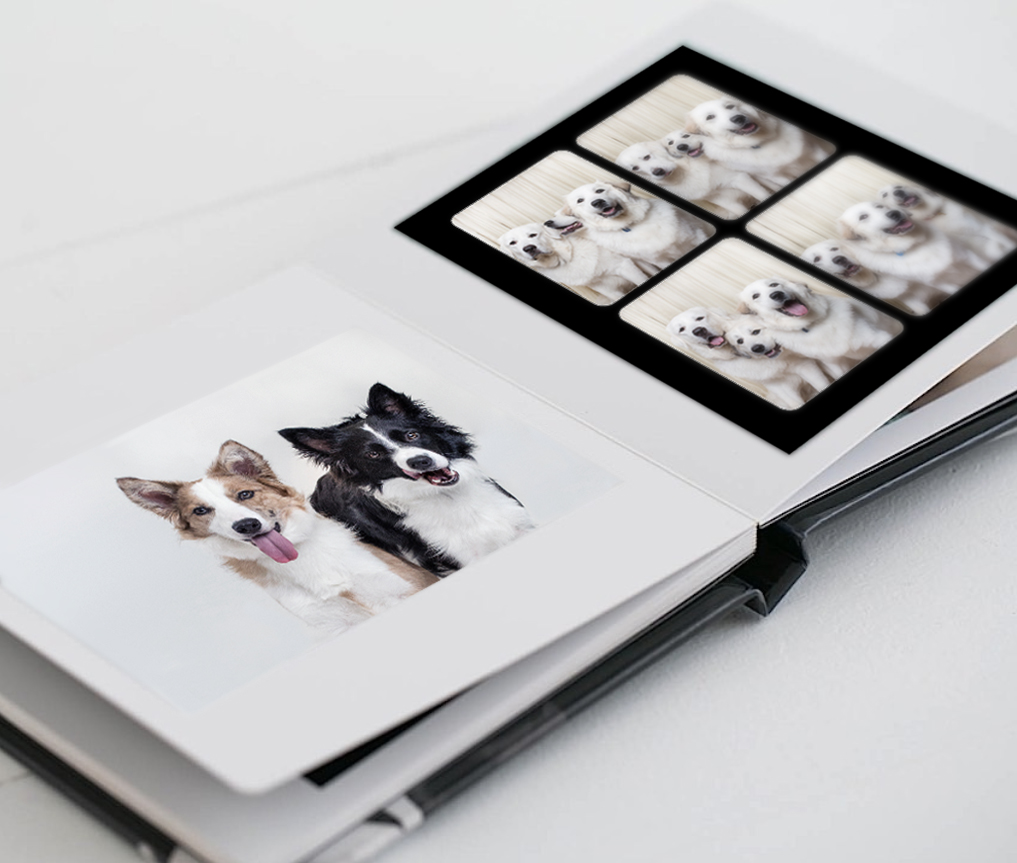 An album is a timeless way to display your favorite images. This is how many clients decide to display the majority of their images from the session. This modern style photo album is the perfect option to show off all the images from our session. It has thick linen pages with no seam and the cover is made of a canvas photo image. I offer a variety of styles and finishes, starting at $999.
This stunning 8x10 box made from eco-friendly sustainable natural bamboo includes either 10 or 20 matted prints. Each box has a beautiful ribbon lift out so you can easily remove the mats, and a gold swing clasp to keep your box closed. The highlight of this piece is the lid featuring a "floating"fine art print with a gorgeous hand-torn edge. Starting at $845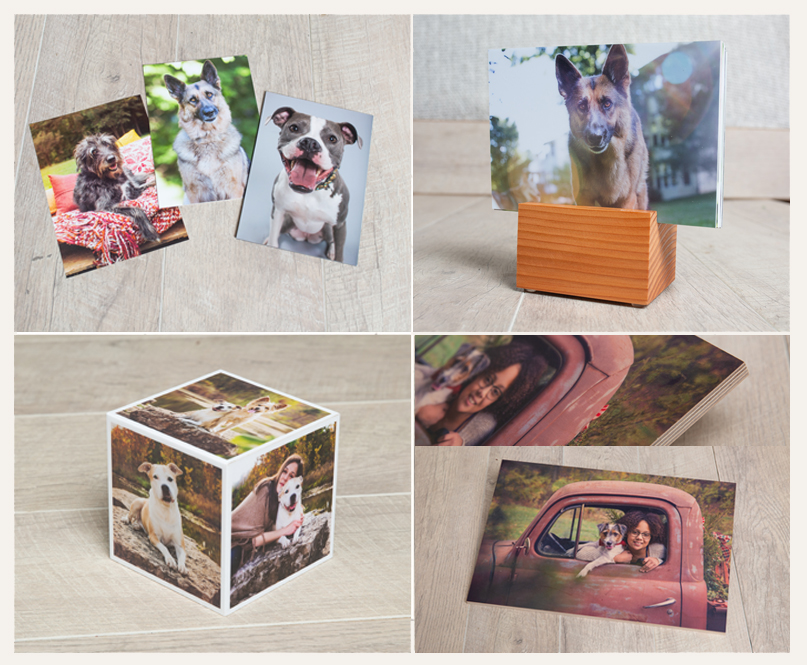 Archival prints, miniature desktop display, wood mounted prints, custom slideshows, there are so many unique and gorgeous ways to enjoy your images. I can't wait to share them all with you!
Wall art not your thing? That's okay. Digital files are always available for purchase. We can prep the files so you can print them at any size at your convenience. ALL clients will receive a complimentary social media file of any image ordered in product form, but those files are not for printing. So, if you want to print, these are the digital files you'll need.
CREATE YOUR OWN COLLECTION
Here is the opportunity to create a collection of fine art products that consists of EXACTLY what works best for your family and your home.
The pricing is as simple as 1…2…3…


Step 1:
Choose at least one piece of Wall Art.
Choose a single statement piece, or a collection of wall art to create a stunning gallery. We'll select the finish and size that best fits your style.
Step 2:
Choose at least two additional products.
Select your favorite way to display your images. Choose a timeless album, which can include ALL your images or a modern folio box with ultimate display flexibility.
Step 3:
Save BIG - 25% off of your TOTAL investment! It's really that simple.



Interested in learning about pricing for a Maternity, Newborn, Child, Family, or a Commercial Session?