"Lynn is great!! I had photo session of my senior dog and the photos are beautiful to say the least. The session alone was a great experience; Lynn had so much patience and worked with us to find the right shots. My dog, Eboni, is 15 and has always had her sassy moments but really was having a moment the day of the photo session. Despite Eboni's sassiness, Lynn was able to capture Eboni perfectly and it was such a great experience. I would highly recommend Lynn to anyone interested in getting professional photos of their pets. The photos and memories are something I will cherish forever."
- Danielle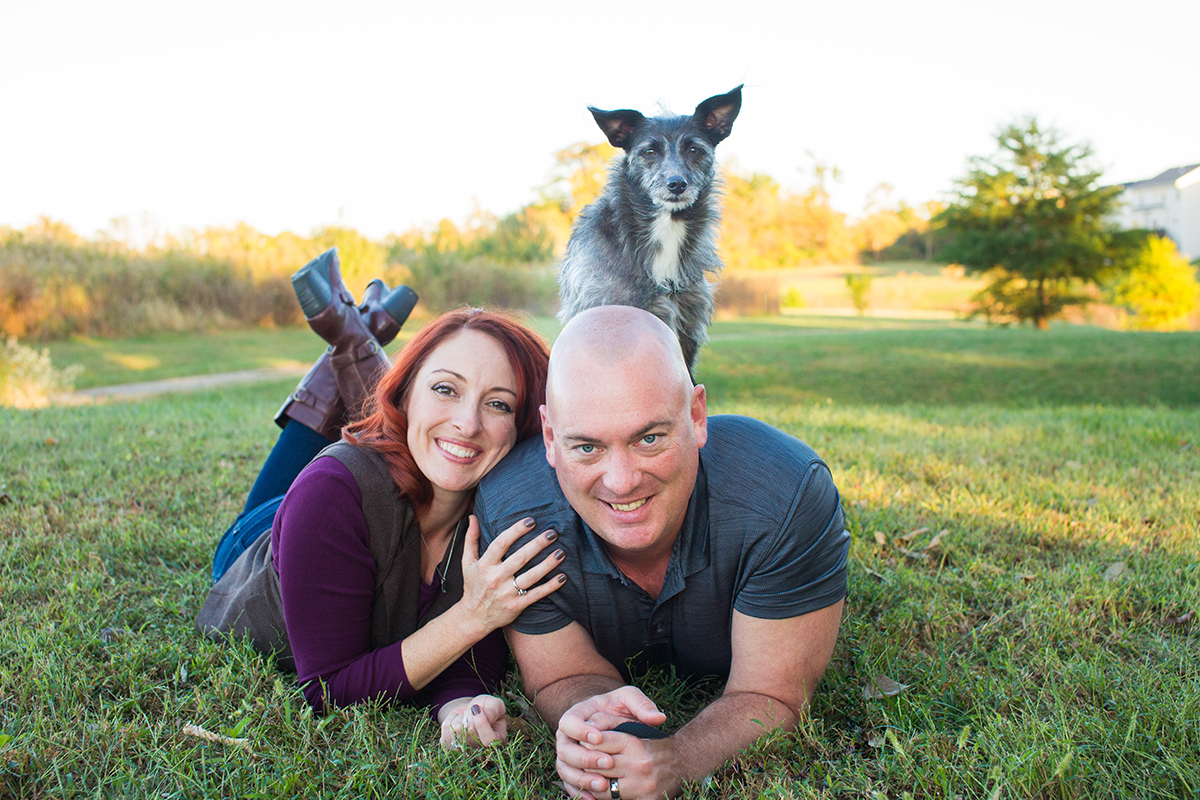 "We just finished our photo shoot with Lynn for our 11 year wedding anniversary and the first time with family photos with our dog. It was wonderful. Lynn was so patient and kind with us, and made everything seem so easy and fun. We can't wait to see the final pictures!"
- Consuela and Brian

"Lynn has done an amazing job photographing our growing family. It can be a bit crazy trying to get a toddler and dog to cooperate at the same time, but somehow the pictures always come back perfect! She's great at listening to our vision for the photo shoot while making suggestions and adjustments as needed during the session to get the best shot. We would recommend Lynn to anybody and plan to keep going back for more!"
- Ashley & Adam
"Lynn is absolutely great to work with! We were looking for a photographer that specialized in pet photography and that's exactly what we got. Lynn knows all the right noises to make to get your pets attention, takes great in studio and on-site photos and is always down for trying new things. Our pups first birthday photoshoot is our favorite to date!"
- Melanie and Mike
"I recently had a first birthday photo session with Lynn for my dog Kevin. Lynn was so amazing with Kevin, and patient with me and all of my questions. Thanks Lynn for giving me some amazing memories of my baby and his first birthday!"
- Brenda
Lynn did an amazing job during our remembrance session. She was professional, empathetic, and very talented. During such an emotional time, it meant so much to have someone capturing these moments who actually cared. I would absolutely recommend her to anyone.
- Lisa
If your looking for family photos or priceless pictures of your beloved pets, Lynn's your girl! She is so amazing with dogs and cats and has such an eye for creativity. I've been wanting the perfect pictures of my four legged children and Lynn captured it perfectly! Everyone's been asking "where did you go get those done?!" - We'll definitely be back
- Kelly
Lynn is an incredible photographer! I️ am absolutely in love with our photos! She is THE pet photographer is St. Louis and donates so much of her time to the rescue community. I cannot wait until our next photo shoot!
-Jill
I absolutely LOVE the creativity that Lynn and her team puts into their photo sessions! I have been 110% satisfied each and every time I've seen their work.
- Marcy
"It has been a wonderful, fun, and entertaining experience having Lynn take photos of my rescue dogs for many years. Her eye to capture the sweetness, beauty and individuality of each of their personalities is incredible. The usual response from people when they see the pictures she has taken is "Who took these pictures? They are amazing!" Thank you Lynn for capturing my babies like no one else could."
- Lisa & David
We knew our time with Zoe was nearing its end. She was almost 15 and really starting to struggle. Several years ago we had Lynn come to our home and do a photo shoot with a much younger Zoe and her sister, Sadie. We loved the results and really wanted another opportunity to capture Zoe and Sadie together and have another set of photo's to remember Zoe when she was gone. What we received was priceless: Absolutely beautiful photos that showed Zoe's grace and essence in the twilight of her life. We have several of these photos on display in our home, along with the photos from the earlier shoot. They are a daily reminder of our time together.
- Kristi
"Lynn is the absolute best photographer that I have ever worked with. Her portraits are magical. Not only does she have a kind and warm personality that makes you relax and enjoy your session, her patience to "get the shot" is what makes her work stand out above the rest. She takes her time and never makes you feel rushed. Lynn listens to what you are wanting and goes above and beyond to obtain it. "
- Nichole
"I've gone to Lynn for pretty much everything from dog photos to pinup photos to my wedding photos and much more. Every single time she never fails to capture the beauty of that exact moment in time. I know I can put my trust into her art, style, and dedication. "
- Nikole